LED Screens for the Home and Garden
We provide quality LED screens for your home or garden. An LED screen is a great addition to any luxury home with stunning quality that looks great even in bright sunlight. We can custom build the perfect size screen for your home cinema or garden and also sell a range of processors and mixers to give your the perfect solution.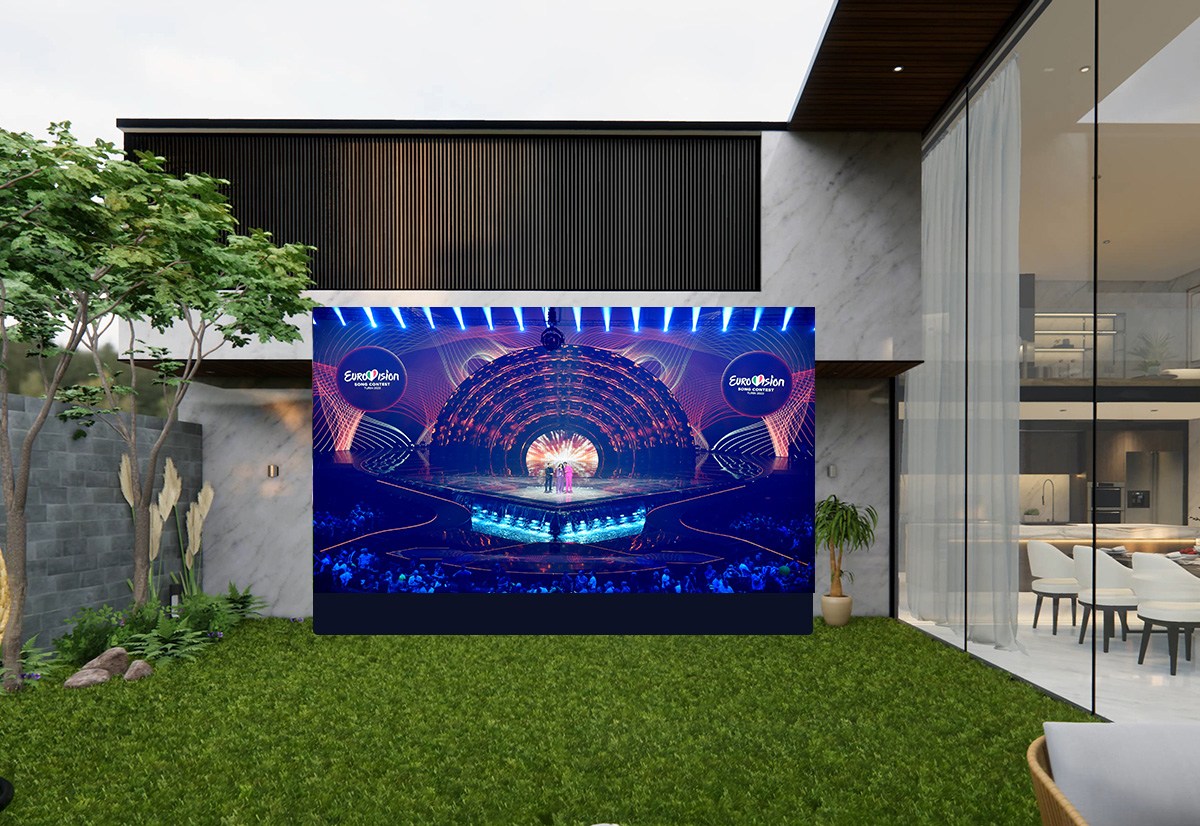 Outdoor Screen for your Garden
Zintech specialise in providing high-quality outdoor LED screens to people who enjoy a little bit of luxury.
We understand that luxury homes need to be equipped with the latest and most advanced technologies to provide the ultimate living experience. Our outdoor LED screens are designed to cater to this need, providing a seamless blend of technology, luxury, and functionality.
Our range of outdoor LED screens is specially curated to cater to the unique needs of luxury homeowners. We offer a wide range of screen sizes, resolutions, and specifications to ensure that you can find the perfect fit for your outdoor space. Whether you're looking for a screen for your garden, patio, or pool area, we have something for everyone.
Our outdoor screens are built using the latest technology and are designed to withstand the toughest weather conditions. They are waterproof, weather-resistant, and come with a range of features to enhance your outdoor viewing experience. From high-quality picture and sound to advanced connectivity options, our screens are designed to provide an immersive and seamless experience.
We also offer a range of installation options to ensure that your screen is installed in the perfect location for optimal viewing. Our team of expert installers will work with you to design and install your screen, ensuring that it is perfectly positioned and installed to provide the best viewing experience.
At our company, we are committed to providing our customers with the highest level of service and support. We offer comprehensive after-sales support and maintenance services to ensure that your screen is always in perfect working condition.
So, if you're looking for the ultimate outdoor viewing experience for your luxury home, look no further than us. With our range of high-quality outdoor LED screens and expert installation and support services, we are the ultimate destination for luxury homeowners.